Features
INVT GD5000 AFE (Active front end) medium voltage drive, also called as regenerative 4 quadrant vector VFD, support energy saving feedback. Automatic compensation for power supply fluctuations.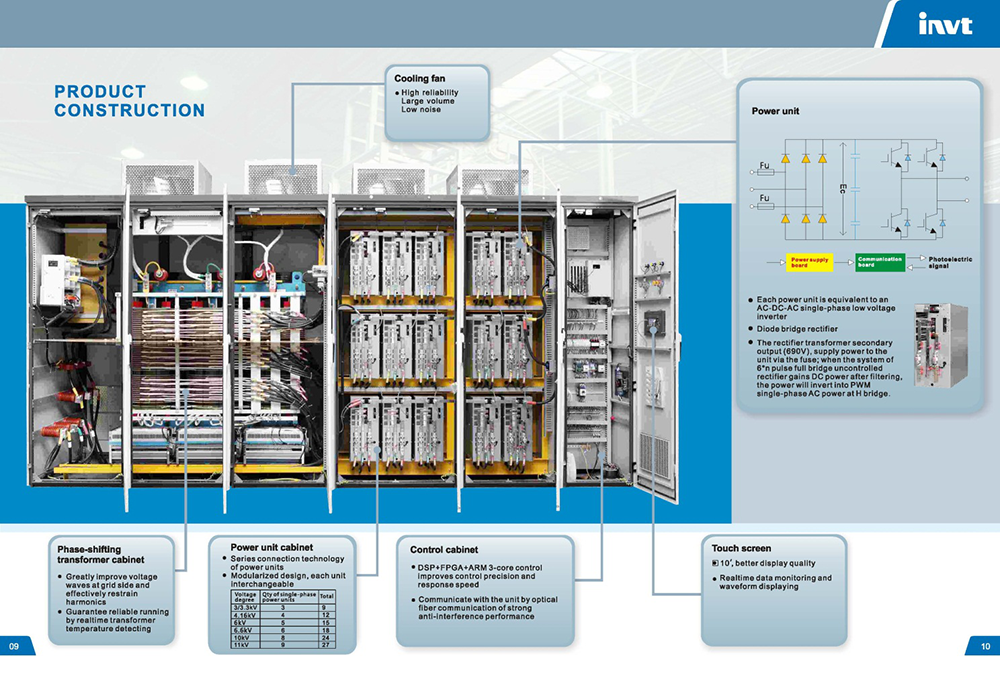 Voltage level and power range: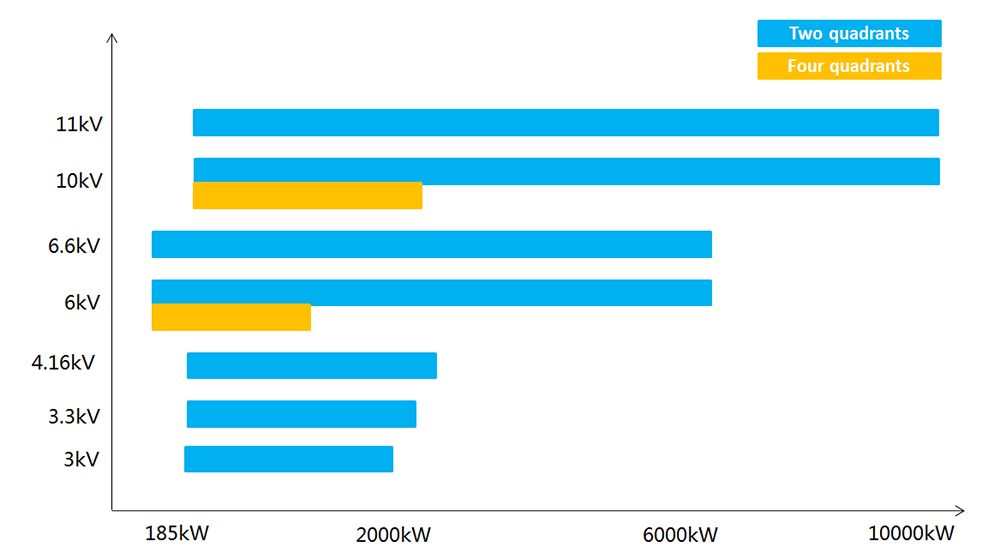 Basic principles for AFE Four quadrant medium voltage drive and power cell: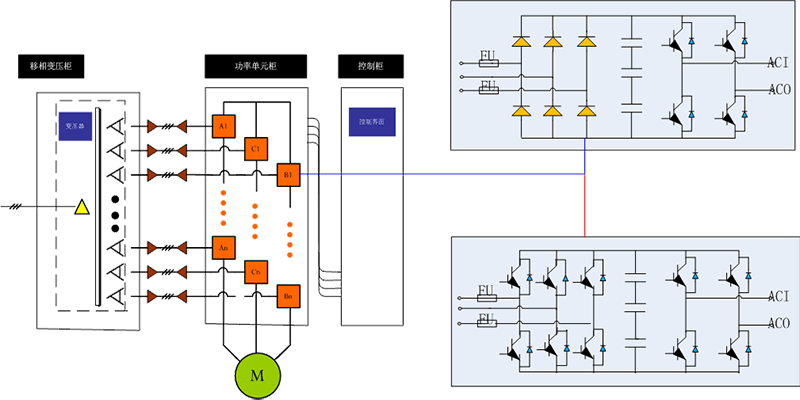 Power units use IGBT for rectification, dual energy flow, energy saving and environmental protection. With full rated power energy regenerative ability.

User friendly HMI, support INVT studio software PC debug, support USB drive download data.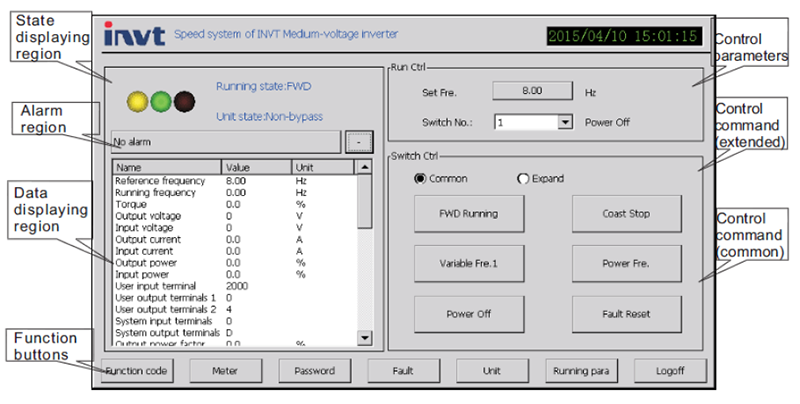 Running monitor meters:
(Set/Running frequency, Input/output volt, Input/output Amp, Input/output Power)